Ali: OMG OMG OMG
Zendaya: WHAT
Bradley:WHAT
Tay tay: WHAT
Ali: IM GOIN
Cat:uh huh
Ali:On
Mykaela: Uh Huh
Ali: A
Marley: Uh huh
Ali:DaTE
GIGI:YAY YAY
Rossay: LETS GET YOU SHOPPING
Ali: GIRLS AWAY
Vally: What color
Ali: green
Rossay: Here *gives her an amaze dress*
Ali: *passes out*
Worker: NO bLOOD ON THE FLOOR
Mykaela and marley: WE ARE BACK
Jonbear: Good
Bradley: this was so boring
Cat: NOT ANYMORE CATDABOMB JUST WALKED IN
ALi: OMG I GOTTA GET READY
Ali: *goes*
Ali: *comes back in dress*
Zendaya: Where are you going
Ali: On a date DUH
Zendaya: Where is he taking you
Ali: A resteraunt with a balcony thats HUGE
Cat: Is it cute couples resteraunt
Ali: HOWD YOU KNOW
Tay tay: Alex took him there
Cat:*blushes*
Lucas: *rings doorbell*
Ali: *opens door and leaves with him*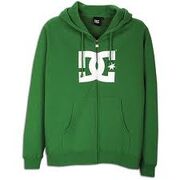 *at the resturaunt balcony*
Cat: did we have to spy
All: Yes
Ali: wow I feel stupid i didnt wear a jacket Its FREEZING
Lucas: Dont Worry *puts his sweatshirt on Ali*
Tay tay: gives sweatshirt good
Ali: what do we order
Both: number 3 (chicken)
Mykaela: Similarities Good
Vally: I think this guys a keeper
Lucas: I had a coolio time
Ali: me too
Lucas: new date on monday?
Ali:sure
Lucas: *leaves*
Jonbear: Nice And Funny I like it :p
VAlly: ALI WE APPROVE
Ali: YESH Im tired gotta hit the hay *yawns* *goes to bed*
All: Awwwwwww she is still wearing his sweatshirt
THE END
Ad blocker interference detected!
Wikia is a free-to-use site that makes money from advertising. We have a modified experience for viewers using ad blockers

Wikia is not accessible if you've made further modifications. Remove the custom ad blocker rule(s) and the page will load as expected.